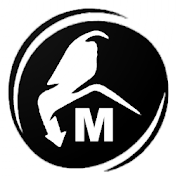 Strix - Live TV channels from various countries v14.0 Premium Mod Apk {CracksHash}
Live TV channels from various countries, Includes Movies & TV Shows, Sports from around the world & Adult films are also included
Features :-
Strix is a replacement for Livelounge & Exousia with all the content rolled into one with support for touch devices & android tv.
Live TV channels from various countries, Includes Movies & TV Shows, Sports from around the world & Adult films are also included
What's New:
VERSION 10.0 July 29, 2020
-Updated Ad Provider SDK.
-Updated Progaurd Congiguration.
-Fixed Notification Services
-Added New Advert Provider
Mod Info :-
Ads patched
Ad services & permissions removed or disabled
No forced update
Password protection screen removed
Analytics disabled
This app has no advertisements
Virus Total links -
https://www.virustotal.com/gui/file/2206954b340846ce2353b180b8a9e41934b0b29b1c366ecb58913157b840ca4d/detection
Hybrid Analysis -
https://www.hybrid-analysis.com/sample/2206954b340846ce2353b180b8a9e41934b0b29b1c366ecb58913157b840ca4d